7 Car-Less Transportation Options in DC
As the price of gas and the cost of parking in DC rises, more and more people are exploring life without a motor vehicle. While this might seem crazy to someone from a sprawling city where going car-less isn't an option, it's definitely do-able in DC. Here are some of the different choices for anyone who decides to tackle DC without a car.
Staying in Washington, DC for 30 days or more? Browse our furnished temporary apartments to find the perfect place in the neighborhood of your choice.
1. Walking
This might seem like a no-brainer, but DC is a highly walkable city. For one thing, you'll have the pleasure of a close-up view of some of the best things about the city—its monuments and its museums. The National Mall alone has tons of amazing things to see. You can also get a peek into the most primo spots in DC's charming neighborhoods. If you're concerned about the distance between your corporate apartment and your destination, check the walk score on your property! You can see an example of a stellar walk score on our Mass Avenue apartment in Dupont Circle.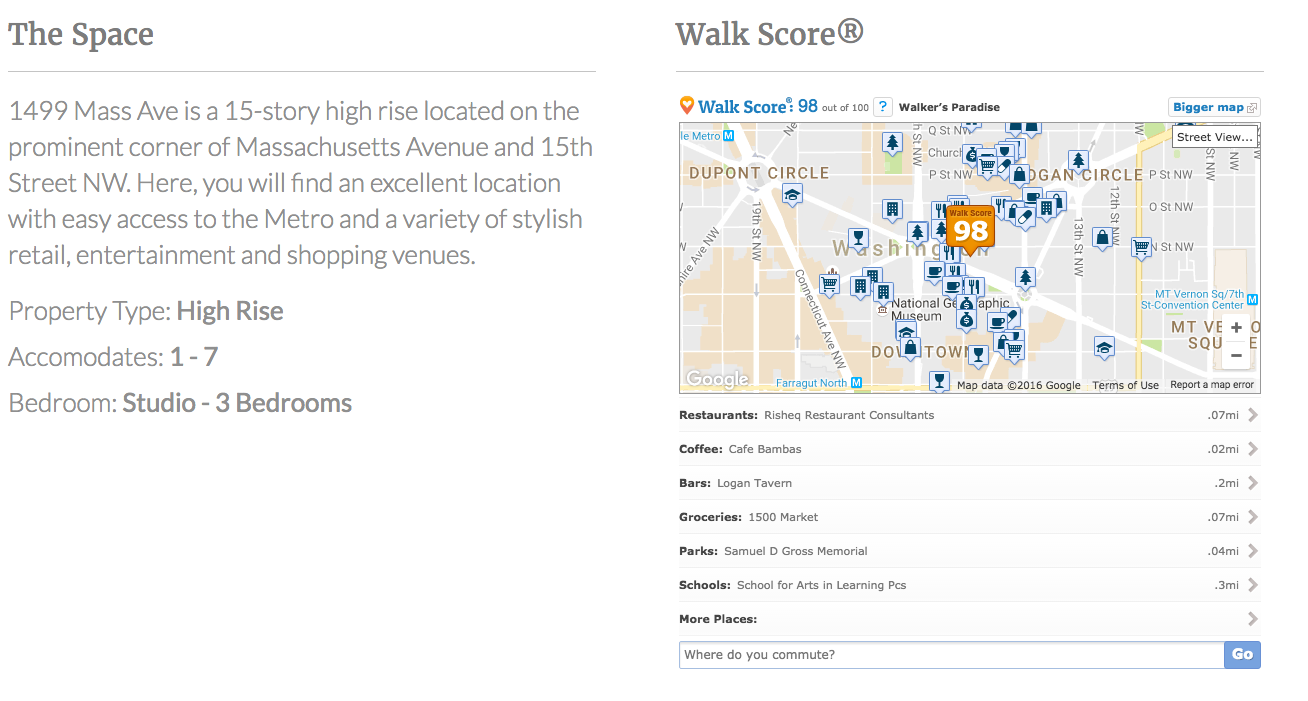 2. Biking
We've expressed our love of Capital Bikeshare before, but the service is so great, it's worth mentioning again. You can pay for a subscription, whether you need it for a day, three days, a month, or a year, and you will definitely find one of their 200+ stations near your home base. This is a great way to get fresh air, see the city, and get to your destination more quickly than you can on foot.
3. MetroRail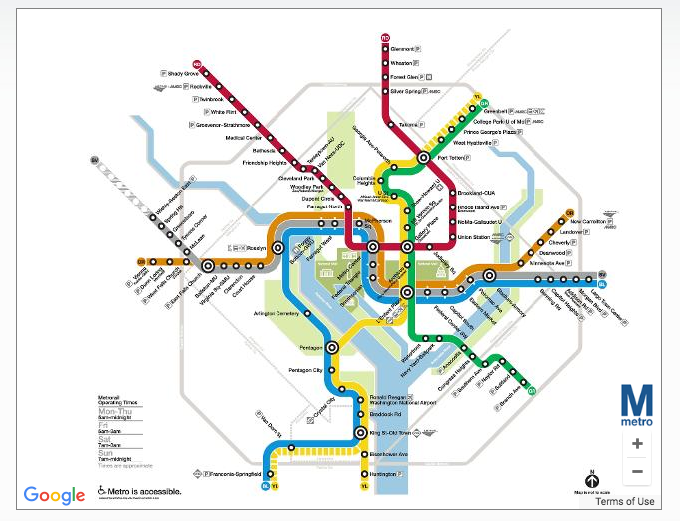 DC's MetroRail is one of the cleanest, most efficient, and safest systems of transportation in the world. Even more impressive, it's the third largest in the country—and yet it still manages to maintain its charm. Acquire a SmarTrip card, and you can ride with ease. Fares are a little higher during peak time (weekdays from opening to 9:30am and 3 to 7 pm and weekends midnight to closing), but you can use your SmarTrip card to make paying your fare as simple as a swipe of a card. Check WMATA's interactive website to determine which line is closest to you.
4. MetroBus
Yes, the train is awesome, but it doesn't go EVERYWHERE. That's where the MetroBus steps in to save the day. It also utilizes the SmarTrip card, for ease of payment. There are more than 1500 buses on 325 routes, serving 11,500 stops in DC, Maryland and Virginia. You can get a complete rundown of the timetables here, so you'll be sure to get to where you need to go with time to spare!
5. Taxi
There's something thrilling about flagging down a taxi, jumping in the back, and calling out your destination to your driver. If you're hoping to live this experience during your time in DC, you're in luck; DC's taxi-to-citizen ratio is very high. Over 6000 taxis are available within the DC metro area. No cash? No worry. You can pay for your taxi in DC with a credit or debit card. If you're crunched for time, download the DC Taxi Rider app; you can get an up-to-date ETA.
6. Uber
Similar to the taxi experience, Uber is a great way to get where you need to go, particularly if you're going pretty far afield from your home base. Sign up for the service and download the app, and you will have the ability to request a ride whenever you need one. Like the DC taxis, Uber won't require cash, and bonus—the tip is rolled into the ride fare. No more mental gymnastics as you try to determine how much to tip.
7. DC Circulator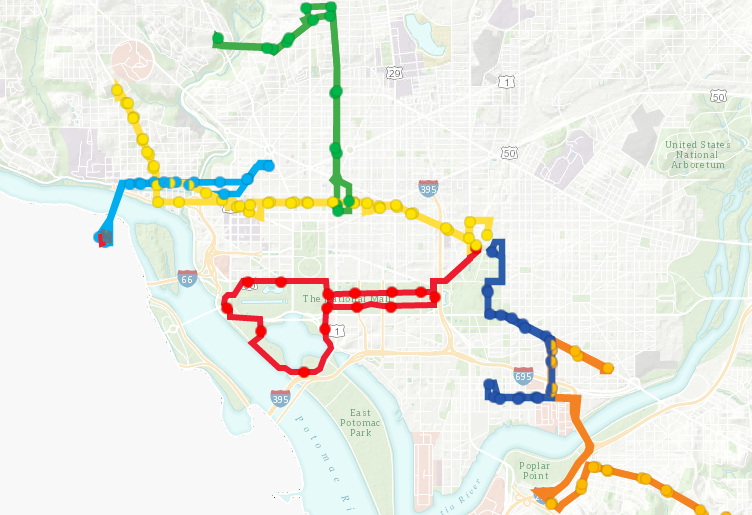 If you're traveling on a budget, the DC Circulator is the ride for you. For just $1, you can hop on board and traverse any of their six routes. There are stops along the way to allow riders easy access to the top spots in DC, and you can get a good look at the fabulous neighborhoods of DC. If you missed the bus, don't worry—another one will be along in ten minutes.
If you're planning a trip to the DC Metro area for 30 days or more, check out our furnished temporary apartments to find the ideal place in the neighborhood that suits your needs.