Housewares and Furnishings
What's Included in Your Fully Furnished Apartment
Furnishings, Housewares and Available Upgrades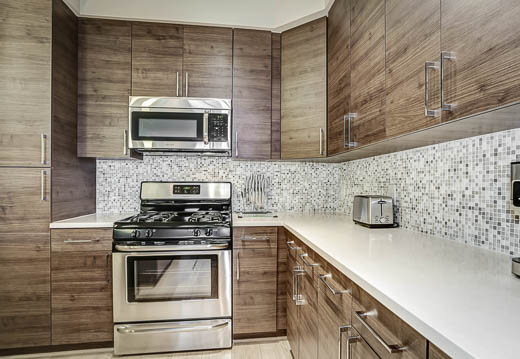 Corporate Apartment Kitchen Package
Large Plates
Small Plates
Bowls
Flatware with Tray
Large Drinking Glasses
Small Drinking Glasses
Water Pitcher
Coffee Maker
Coffee Mugs
Wine Glasses
Corkscrew/Opener
Knife Set with Scissors
Cutting Board
Tea Kettle
Toaster
Whisk
Pizza Cutter
Spatula
Can Opener
Cooking Spoon
Slotted Spoon
Ladle
Cheese Grater
Vegetable Peeler
Kitchen Towel Set
Placemats
Colander
Frying Pan
3 Pots with Lids
Baking Sheet
Pyrex Pan
Mixing Bowls
Measuring Cups
Measuring Spoons
Pyrex Measuring Cup
Trash Can
Studio or One-bedroom equipped with service for 4. Two-bedroom equipped with service for 8.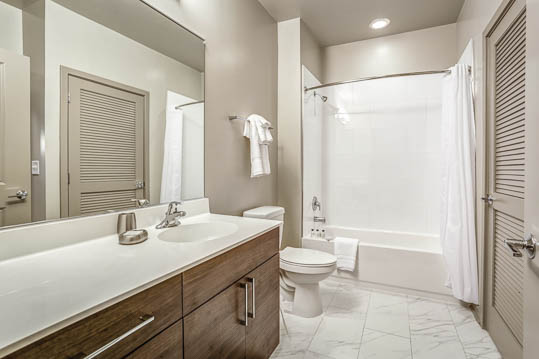 Corporate Apartment Bed & Bath Package
Sheet Sets
Pillow Cases
Pillows
Coverlet
Mattress Pad
Bed Skirt
Blanket
Clothes Hangers
Clock Radio
Bath Towels
Hand Towels
Wash Cloths
Bath Mat Towel
Hair Dryer with Basket
Soap Dish & Tumbler
Shower Curtain
Bath Rug
Small Waste Basket
Laundry Basket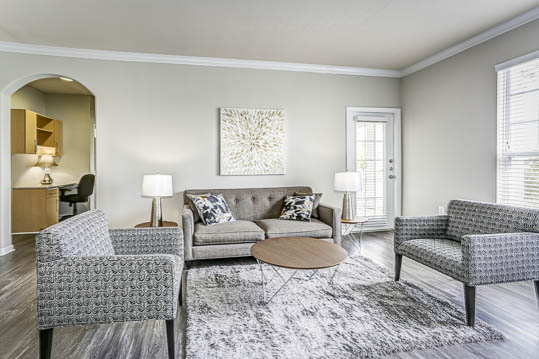 Corporate Apartment Furniture Package
Sofa
Chair or Loveseat
Coffee Table
End Tables
End Table Lamps
50" Smart TV
Television Stand
Dining Table
Dining Chairs
Queen Bed
Night Stands
Night Stand Lamps
Dresser
Primary Bedroom TV
Writing Desk
Desk Chair
Desk Lamp
Queen size bed is standard in each room. Bedroom furniture is per bedroom.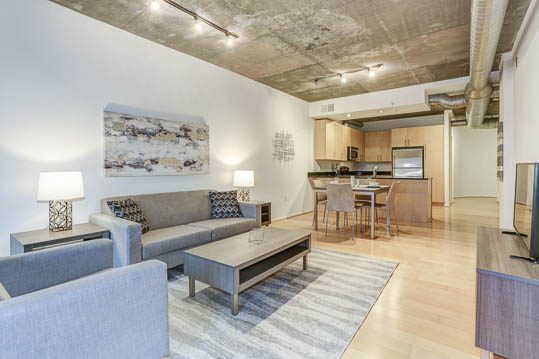 Additional Items Included
Welcome Supplies
Welcome Snacks
Wall Art
Decorative Items
Area Rug
Broom
Dustpan
Vacuum
Iron
Ironing Board
Utilities
Cable TV Service
High Speed Internet (WiFi)
DVD Player (upon request)
Phone Service (upon request)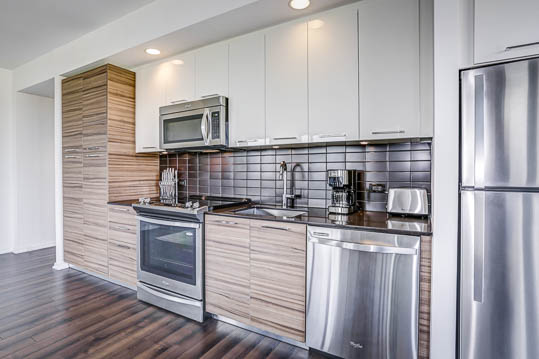 Upgrades Available
Maid Service
Turnover Cleaning
Stereo System
Parking
King Size Bed
Keurig Coffee Machine
Newspaper Delivery
Rental Vehicle
Two Twin Beds
Additional Televisions
Additional Lighting
DVR
Sleeper Sofa
Upgraded Televisions
Premium Cable Channels
International Calling
Pack-n-Play
High Chair
Air Mattress
Ask a Corporate Apartment Specialists representative for pricing. Upgrades may be subject to a one-time delivery charge.