The 5 Best Neighborhoods in Washington, DC
Washington, DC is chock-full of nice neighborhoods, but which areas are truly top notch? Which neighborhoods will make you feel like you're home, even when you're traveling on short-term business? In an era of rapid neighborhood gentrification, it pays to keep abreast of the changes that are happening all over the city.
Here's a rundown of a few of the greatest neighborhoods in our nation's capital.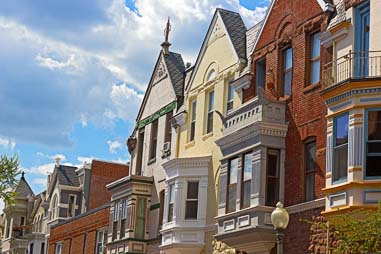 Dupont Circle is considered one of DC's cultural centers. Home to Embassy Row, museums such as the Phillips Collection, and architectural wonders like the Spanish Steps, Dupont Circle is one of the most sought-after locales in the city.
Staying in Dupont Circle for 30 days or more? Browse our furnished temporary apartments to find the perfect place for you.
2. Foggy Bottom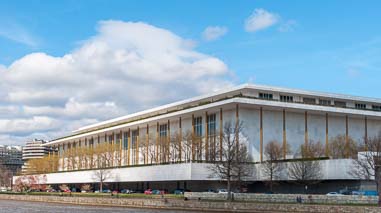 Are you searching for DC's cultural center? You've found it in Foggy Bottom, home to the John F. Kennedy Center for the Performing Arts. You can see a world-class performance on one of the center's nine stages almost every night of the year, whether it's dance, music, or drama.
Additionally, you can schedule a tour of the U.S. Department of State, where you can view the beautifully appointed diplomatic reception rooms. Looking for something a little more casual? George Washington University makes its home in Foggy Bottom; you can tour the gorgeous campus, and enjoy a delicious meal at Tonic at Quigley's Pharmacy or Founding Farmers.
Considering a short-term business stay for 30 days or more? Browse our furnished temporary apartments to find the perfect apartment in the Foggy Bottom neighborhood.
3. Penn Quarter and Chinatown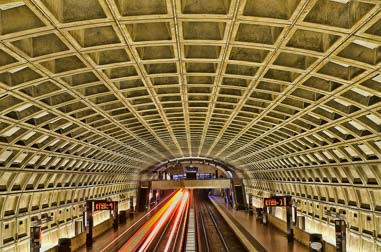 One of the most diverse places in a very diverse city, Penn Quarter and Chinatown host a number of colorful cultural touchstones. You can find several fantastic museums, such as the National Portrait Gallery and the International Spy Museum, and there are several theaters, both movie and live performance. Or, if you're feeling historic, you can take in a show at Ford's Theater, the locale of President Abraham Lincoln's assassination.
Are you more of a sports fan? The Verizon Center is the home of the NHL's Washington Capitols, the NBA's Washington Wizards, and the WNBA's Washington Mystics. Hungry? There are tons of restaurants, from authentic Chinese food in Chinatown to super hip spots found in CityCenterDC.
Will you be in DC for a short-term stay for 30 days or more? Browse our furnished temporary apartments to find the perfect apartment in the Penn Quarter neighborhood.
4. Capitol Hill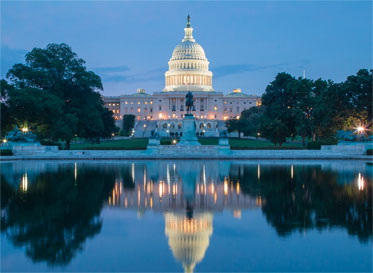 One of the city's most popular locales, this historic neighborhood resides in the shadow of the U.S. Capitol, but it's not all business all the time. Of course there are plenty of government buildings to tour, but there's also the U.S. Botanic Garden, a tranquil escape from the hustle and bustle outside.
The Folger Shakespeare Library is not only the greatest collections of Shakespeare's work, but it also has a small playhouse where you can take in a show. If you're in the mood to shop, you can find crafts and antiques at the Eastern Market's weekend flea market.
During the week, you can purchase fresh, homemade foods from vendors who are ready to serve up delicious baked goods, pasta, and groceries.
Browse our Capitol Hill neighborhood listings to find the perfect short-term apartment.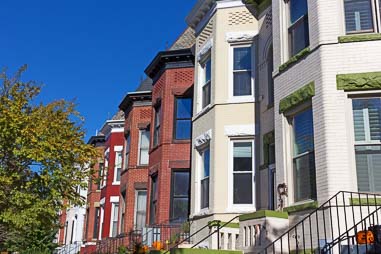 If you're looking for a quiet, homey neighborhood, Cleveland Park is the place for you. Known as a great place for families, Cleveland Park has lots of open spaces and historic homes; it gained its name from President Grover Cleveland, who purchased and remodeled a home in the area as his summer estate in 1886.
There's a Red Line Metro station conveniently located within the neighborhood, so you're never more than a quick ride away from the bustle of the city's center. You can while away your evening in one of the quaint bistros that line the sidewalks of the commercial district, or take in a movie at the Uptown Theater, a restored theater that has been in the neighborhood since 1936.
If you're planning a trip to the DC Metro area for 30 days or more,check out our furnished temporary apartments to find the ideal place in the neighborhood that suits your needs.